New module for X-Cart 5 just added -
Catalog Subtitles
With this module admin can add alternative titles for products, categories, pages and brands (with Shop by Brands module installed). These titles can be used to either replace existing ones on these pages or as subtitles to boost SEO.
The module can be used together with
Category Second Description
module for even greater SEO benefits.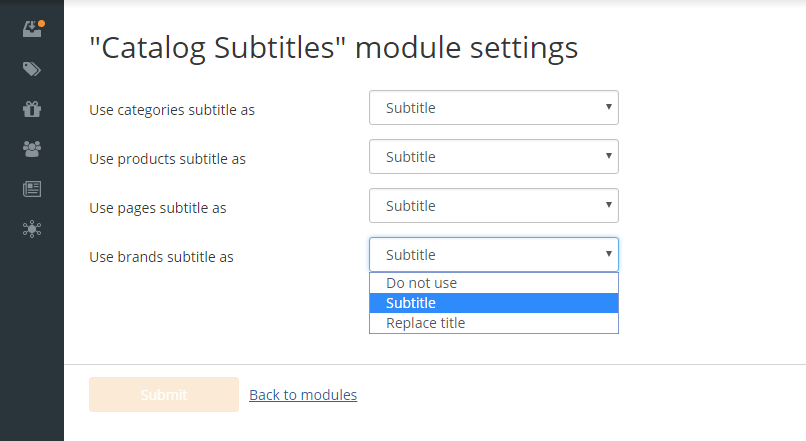 For more information visit the module's official page - https://www.cflsystems.com/catalog-subtitles-for-x-cart-5.html