Hi there,
Perhaps you are looking for new solutions to pressing problems, even without knowing about the existence of our
module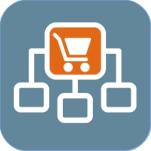 • Have several sites in different domains and, possibly, different platforms and, still, process those orders in one and the same X-Cart shop?
• Add static pages made with out-of-the-box-X-cart tools (done independently, with a help of an easy-to-use editor or a design tool allowing to create beautiful pages, simplifying page editing process and, at the same time, not integrated with Х-Cart)?
• Create informative sites describing a service or goods (in a form of a blog, an article or a gallery with comments) – and, at the same time, without annoying embedded product cards, yet allowing for a purchase?
• Create a single product / service selling site (where there is no need in catalogue, flypages, product cards, standard shop windows; where all what is needed is a clear text, attractive design and simple editing possibilities; and where orders are processed through X-Cart)?
•Create, on the contrary, a page for selling a complex product / service where a lot of information is to be delivered to the customer without any assistant's help?
Our module will help you solve all the above tasks, read info on the
modules page
Now, you don't have to wait till they are integrated with X-Cart – it's enough to set up the module and insert "Add To The Cart" to the given page
Welcome 30%-discount coupon - ThatSoundsGood
(first 50 users)
Try it!
Anna Grigoreva
FastClick
--
http://fastclick.site
addtocart@fastclick.site